Any time of the year, is a good time, to listen to Greek Love Songs or a Love story! Do you agree?
In general, Greeks are romantic! And this reflects in many love songs or real love stories…
Let's take a look…
Greece would not be Greece, without its many love songs!
Η Ελλάδα δεν θα ήταν Ελλάδα χωρίς τα πολλά της τραγούδια αγάπης. 
Love songs with a bad ending, a good ending, in the early stages of love, the mature stages of love, the never-ending love, the forgotten love….
Τραγούδια αγάπης με ευτυχισμένο τέλος, τραγούδια έρωτα με άσχημο τέλος, τραγούδια για την αρχή ενός έρωτα, τραγούδια για μια αγάπη ώριμη, τραγούδια αιώνιας αγάπης, τραγούδια μια ξεχασμένης αγάπης…
Let's say, this is what real life is all about, isn't it?
Ας πούμε, για ό,τι είναι η πραγματική αγάπη! Έτσι δεν είναι;
Enjoy some love songs, from different times, represented by various singers.
(including with YouTube link, Greek Lyrics, and English translations)
Χαρείτε μερικά τραγούδια αγάπης, από άλλες εποχές που παρουσιάζουν διάφοροι καλλιτέχνες.
Listen to a sweet, traditional love song from Crete
A song about deep love, or maybe long-distance-relationship 
Listen to a popular song by Antonis Remos, about a lost love…
A beautiful song, about a love story ready to break apart…
And last but not least, about a "fooled love"
As you also realize from the songs, life does not always go the way we want it, but what can we do! Τι να κάνουμε.
However, the Omilo-team loves you, and we send our love from Greece. 😉
=======================================
Greece would not be Greece, without the many "love stories"!
Η Ελλάδα δεν θα ήταν Ελλάδα χωρίς τα πολλά της ιστορίες αγάπης.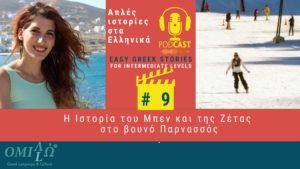 (including podcast links, video links, Greek text, English translation, grammar exercises, )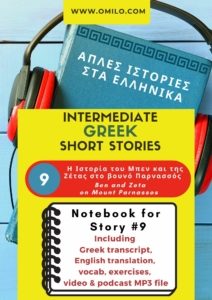 =======================================
Learn how to say "I love you", and say it on any "lovely day"!
If you like to learn some more Greek grammar and tell (or call) your parents, your children or all your Greek friends how much you love them,
then you can also listen to this video, and learn to conjugate the verb "to love" correctly.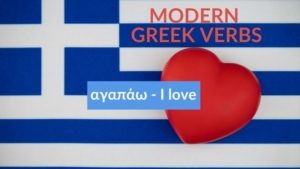 https://omilo.com/wp-content/uploads/2022/02/blog-articles-omilo-3.jpg
472
840
Omilo
https://omilo.com/wp-content/uploads/2018/07/omilo-logo-new-300x138.png
Omilo
2023-02-14 17:27:23
2023-12-04 18:23:27
5 Greek Love Songs and 1 Love Story!