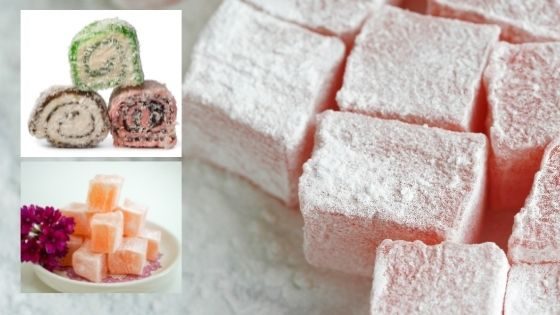 Omilo students attending a Greek course on the island of Syros usually take the opportunity to taste the traditional sweets of the island: loukoumi and halvadopita.
In the capital of Syros island,  Hermoupolis , you can see many shops selling these delicacies; so enjoy those little sweets along with your Greek coffee, or as a small treat with a glass of water.
What is loukoumi and halvadopita?
"Come on, buy the original loukoumi of Syros": This is what white-dressed loukoumatzídes (=loukoumi sellers) usually shout when entering the ferry at the port of Syros, while carrying their big baskets with their products.

Loukoumi is a traditional sweet, made of sugar, water and starch, along with aromas and nuts. Loukoumia are small cubes covered with powdered sugar, and come in several scents and flavors. They are traditionally served along with Greek coffee. Loukoumi is the Greek name for what is called "Turkish delight" in English. The word "loukoumi" originates from Arabic meaning "throat comfort" (rāḥat al-ḥulqūm).
Halvadopita (nougat pie) is the second most popular sweet of Syros. It consists of thick white nougat sandwiched between two "ostias", that is thin wafers. It is made of honey, sugar, glucose, vanilla, egg whites and almonds.
About the history of Loukoumi
Loukoumia used to be produced in the Ottoman Empire in the 18th century. They were brought to Greece in the 19th century by refugees coming from Asia Minor. In 1832 refugees from Chios Island produced the first loukoumi in Syros. In 1837 Stamatelakis got the official stamp of loukoumi maker. Loukoumia are also made in other Greek cities (Patras, Serres, Thessaloniki, Komotini), as well as in Cyprus and all over the Balkans. It is said that Syros' loukoumi is unique and incomparable due to the local water used.
How is loukoumi made?
Sugar and water are heated in a copper cauldron and left to boil for one to two hours. Aromas, colors and nuts are added. The mix is left to cool down for 24 hours in square flat trays covered with flour. On the next day it is cut into strings and then into small cubes sprinkled with sugar.
Where in Syros can you buy loukoumia ?
Loukoumia are produced all over Syros. It is worth tasting loukoumia at various shops to find your favorite one. Leivadaras family has been preparing loukoumia and other sugary products since 1923 and won golden awards in the 1930s. Sykoutris' workshop has been running since 1928 and its halvadopita won a silver taste award in London in 2003. Kanakaris loukoumi maker has been producing halvadopita's wafer himself thanks to a special machine imported from Germany. Korres brand has been making loukoumia and halvadopites in a traditional way since the 1960s. At Denaxas loukoumi maker's you can try 25 different loukoumi tastes.
If you want to taste the famous sweets of Syros, explore the island where they are made and start your daily conversation in Greek with one of the shop owners or loukoumatzídes then a Greek Language and Culture course at Omilo is exactly what you need!
So get ready to boost your Greek in Syros and relish loukoumia and halvadopites! And do not forget, this is a great present to offer your friends and family who love sweets. Click on the photo below to watch the video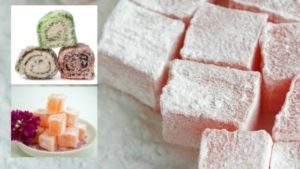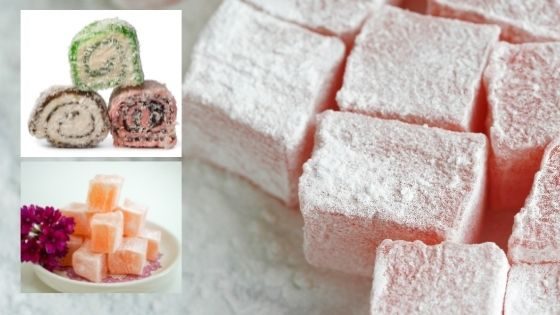 +++++++++++++++++++++++++++
In the mood to learn more about Greece, with interesting texts in Greek and English + Audio,
made by our Omilo teachers?
Then the eBook "Greece;
The Ultimate Listening and Reading Comprehension eBook
is exactly what you are looking for.
https://omilo.com/wp-content/uploads/2020/05/13.jpg
315
560
Terpsi Gavala
https://omilo.com/wp-content/uploads/2018/07/omilo-logo-new-300x138.png
Terpsi Gavala
2022-05-21 13:20:57
2022-10-19 11:41:01
The Greek Loukoumi and Halvadopita of Syros Island | Omilo