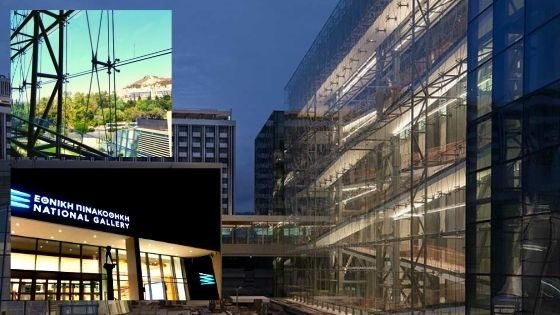 The National Gallery – Alexandros Soutzos Museum
Εθνική Πινακοθήκη (for Greek Text, see the button below)
Do you enjoy art and would like to learn more about Greek art over history? Then the National Gallery in Athens is the place to be.
The newly renovated museum reopened after an almost decade-long expansion and refurbishment on 24th March, a day before the 200th anniversary of the Greek War of Independence.
Some history about the Greek art gallery
The National Art Gallery of Athens is the most important museum for the history of art in Greece. It is located within walking distance of Syntagma Square, just opposite Athens Hilton Hotel. This gallery was established in 1900 and the first curator was the important Greek painter, George Iakovides. The initiative for the opening of the gallery was the donation of the lawyer and art-lover, Alexandros Soutsos, and of course the reason why the museum is also called Alexandros Soutzos  Museum. After his death, Soutsos left his large collection of art (107 pieces) to the Greek State, and that a gallery was founded.
At first, the National Gallery of Greece was housed in various buildings around the city. In 1976, the building on Vassileos Constantinou Ave was constructed, with modern lines and style, for that time period. More donations were given by Greek entrepreneurs or foreign artists and the gallery hosted about 15,000 pieces.
In 2013, the museum closed down, in order to work on modernization and expansion. From a  9,270 square-meter building it now went to  20,760 square meters.
Also, an amphitheater will accommodate up to 450 people, and there will be two bar-restaurants as well, one with a view of  Lycabettus Hill and the Acropolis, all the way down to the Saronic Gulf.
After 8 years of seeing a construction site in center Athens, we are happy to announce that you can finally visit the museum again, and admire at the same time the new and modern architecture.
Click below to continue reading about the renovated and expanded National Art Gallery in Athens,  on Maya's blog;
Click below to read the article in Greek and improve your Greek reading skills and vocabulary
Modern Athens!
During the last 12 years, Athens has invested a lot in museums and cultural institutions, and modern architecture finally got a place in Greece. Some examples and places to add to your « to visit list » !
We have written many blog articles, to keep you updated, so you can also click on the links, for more info. Enjoy!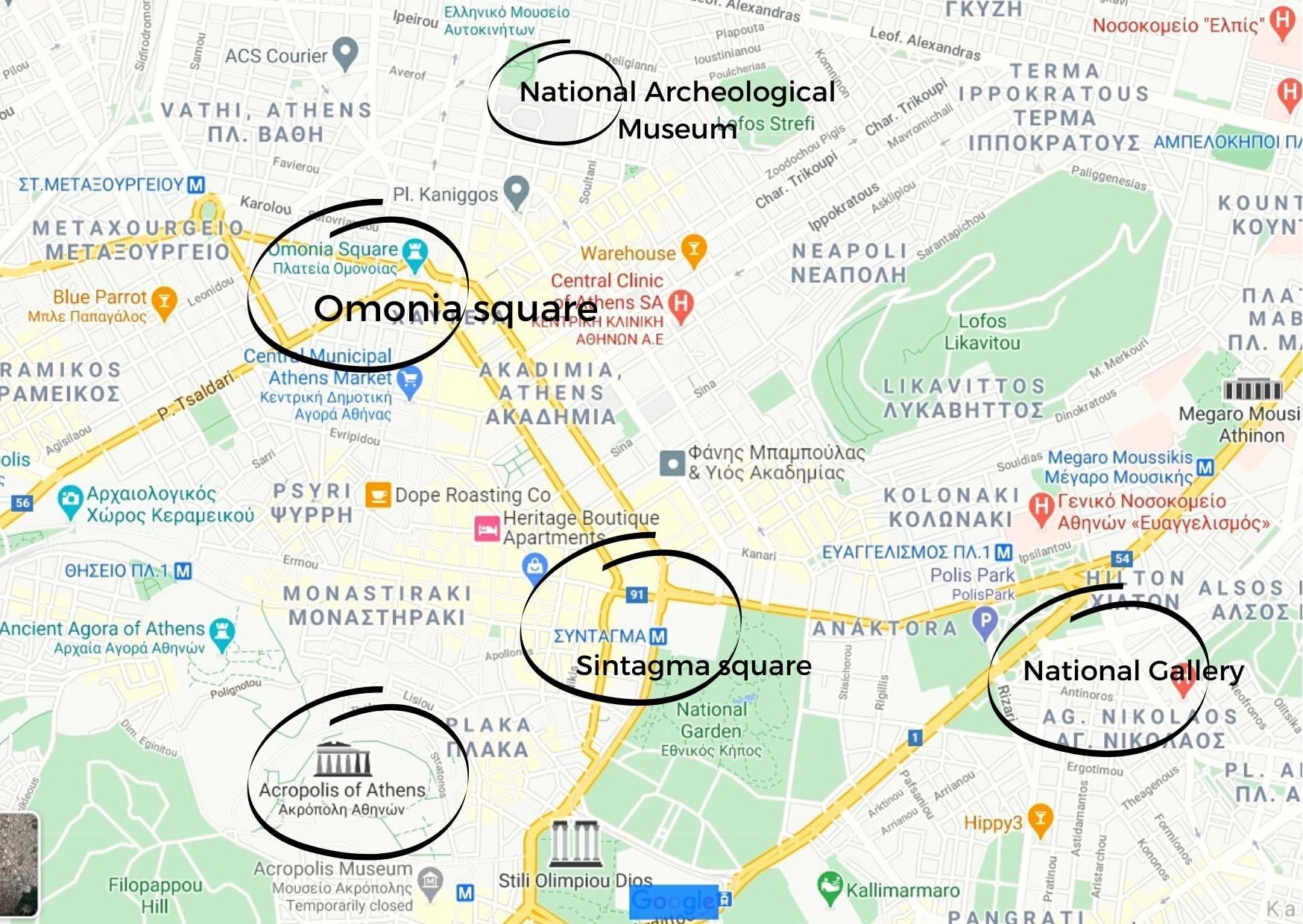 https://omilo.com/wp-content/uploads/2021/09/blog-articles-omilo-2.jpg
315
560
Omilo
https://omilo.com/wp-content/uploads/2018/07/omilo-logo-new-300x138.png
Omilo
2021-09-10 15:46:05
2022-10-16 16:29:03
The National Gallery In Athens