Free unit of the Language Book 'Φύγαμε για ελληνικά!' (Off we go to learn Greek!), + Audio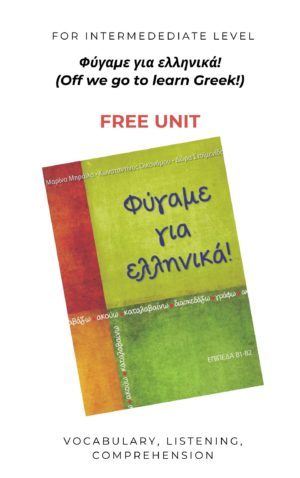 The book 'Φύγαμε για ελληνικά!' (Off we go to learn Greek)  is a Greek language book intended for Intermediate learners of Modern Greek (B1 – early stages of B2 level, as defined by the Common European Framework of Reference for Languages, CEFR).
Its main purpose is to give you the opportunity to improve your Greek reading and listening comprehension skills as well as to enrich significantly your vocabulary.
For more information on the book, go to
https://omilo.com/about/fygame/

If you also would like to listen to the Audio of this free unit, then click below:
(link to https://soundcloud.com/omilohellas/free-unit-fygame-language-book?in=omilohellas/sets/greek-language-books-omilo)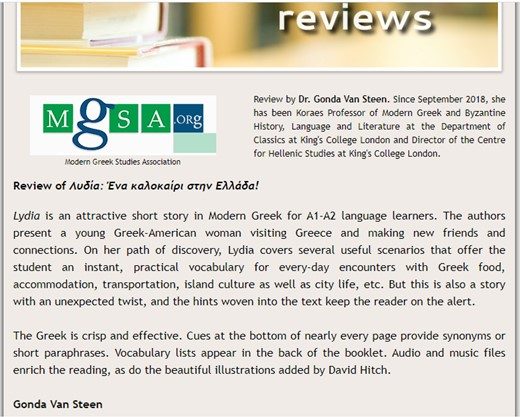 Improve your Greek with Intermediate language book 'Φύγαμε για ελληνικά!' (Off we go to learn Greek!), + Audio
Download here one free Unit of the language book.
By asking for the free unit of language book, you also agree that regularly will be receiving valuable tips & tricks related to learning Greek. You can unsubscribe anytime you wish.